Adoption isn't just for women who are currently pregnant. A plan can also be made for women who are looking at placing an older child for adoption.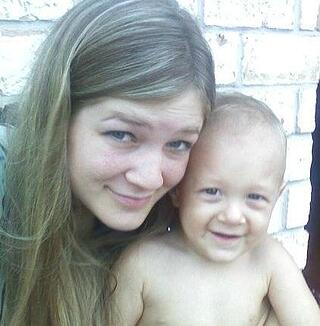 Parenting a newborn infant or a toddler can be very challenging. Gladney understands the unique challenges you may face daily as you care for your child. We understand how difficult it can be to afford food, clothing, diapers and even housing. Often parenting can feel overwhelming and lonely, but please know there is help. We have a program just for women and families who may be struggling to parent. Our newest program is called Rest & Respite (R&R). R&R is designed to provide the rest you need in order to figure out your next steps. This is how the program works.
If you're feeling overwhelmed and you're looking for answers, we can help - by giving you the time you need to decide what's best for you and your baby.
What to Expect With Rest & Respite:
You will be assigned a compassionate counselor who will work with you over the course of two weeks, helping you determine the best possible scenario for your future, and your baby's future.
Your baby or toddler can go into short term transitional care with a loving and Gladney-qualified family for up to two weeks while you work with your counselor.
During that time, you will learn about Gladney's Next Steps program, and the options available for educational opportunities to help secure your goals for a positive future.
You will also have the opportunity to learn all you can about adoption. You can speak with birth mothers who have made adoption plans for their children, and you can look at profiles of hopeful families who are waiting to adopt.
At the end of the 2 weeks, you'll have enough information to decide if continuing to parent your child or making an adoption plan is the best decision for you and your baby.
If you move forward with adoption, your caseworker and other Gladney staff will assist with making your plan personalized just for you, and you will continue to receive counseling and post-adoption services.
We know how much you love your family. We care deeply about you and your children, and we are committed to helping you lead happy, healthy lives while looking toward a bright future.
For more information on Gladney's R&R Program, call or text 800-452-3639 to speak with an Options Counselor today.