You just found out that your girlfriend is pregnant, and a million thoughts are jumping through your mind: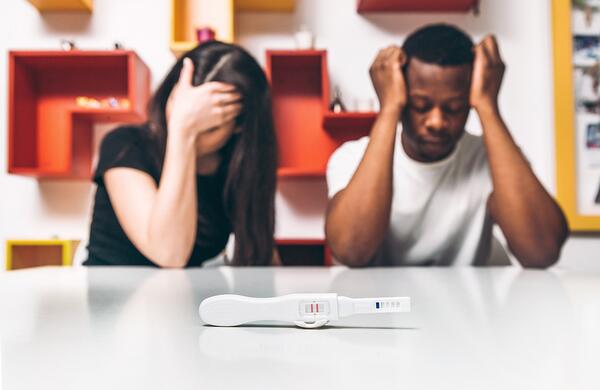 We're only teenagers!
We can't take care of a child right now!
I don't have a job!
We are both in high school!
If you and your girlfriend decide that you are not capable of taking care of a child right now – or you're not ready to be parents – adoption may be an option that you want to explore. Here's how it works:
Call or text Gladney (800-452-3639) and talk with an Options Counselor who will explain the adoption process and send you paperwork for you to read and fill out.
Meet with an adoption counselor in your area – and the counselor will come to you! (I happen to be in the Houston area.) If you want to meet with her at one of your homes or at a nearby restaurant, that's fine; whatever makes you most comfortable. And don't be nervous – all of the caseworkers are understanding and friendly. You will not be judged.
At your first meeting your counselor will explain the adoption process and answer all of your questions. She will ask you what you want to see happen with your pregnancy and adoption – you will have options and can make decisions that are best for you and your baby.
If you decide that you want to move forward and make an adoption plan, your counselor will meet with you weekly and help you make decisions. You will be able to select the couple whom you think would be the best parents for your child, and you can talk with them by phone and meet them in person before the baby is born.
Your Gladney counselor will be with you throughout your adoption journey every step of the way, including providing you with support and guidance at the hospital during labor and delivery and after the baby is placed with the family of your choice.
You will receive counseling, support, care, and guidance even after your girlfriend leaves the hospital. You will receive pictures and letters of your child for the next 18 years (if you want!) and know that your child is doing well. And you and your girlfriend can graduate from high school, go to college, and know that you made good decisions for everyone involved. (And there is no fee for any of these services.)
So don't panic! Take a deep breath, talk to your girlfriend about the adoption option, and make that call if you want more information about adoption planning. Whatever you decide to do, together you will get through this.
Speak To A Counselor and say "My girlfriend is pregnant." She'll help you get through this!
Gladney Center for Adoption | 16903 Red Oak Dr., Ste. 203 | Houston, TX 77070