Earlier in the history of adoption, women who placed their babies with adoptive parents oftentimes didn't know what happened to them. Even if an adoptee (a child who was placed for adoption) wanted to learn information about their birth parent, they would have to work hard to obtain that info. These were the days of closed adoptions.
Nowadays, most adoption agencies (and many adoption agencies in Houston) perform open and semi-open adoptions. In these adoptions, birth mothers have the option of developing a friendship with their child and their child's family. Open adoptions are an option for women who aren't able to take care of their baby, but want to be a part of their baby's life in some way.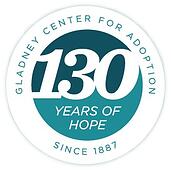 Open adoption might involve a visit on their first birthday, a picture of their first day of school, a drawing their child made in art class, or a hand-written letter. Many birth mothers develop wonderful relationships with their child that last into adulthood. Among the adoption agencies in Houston, Gladney has the longest history facilitating adoptions and fostering relationships between birth mothers and adoptees. If you are considering placing a child for adoption and you are searching for adoption agencies in Houston, please talk with one of Gladney's Options Counselors. We're here to listen and to help.
Gladney Center for Adoption | 14530 Wunderlich Dr. Ste 201 | Houston, TX 77069 | 713-665-1212