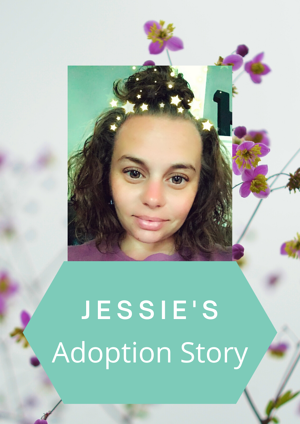 We recently had the opportunity to ask birth mother, Jessie, questions about the adoption plan she made for her child as well as how she feels about adoption today.
Q. Jessie, is there a specific memory that sticks out in your mind about your Gladney adoption story. How did you feel, and what did it mean to you?
I remember when I first met the family my son now calls mom and dad!!! When I let them hold baby P for the first time I [saw] their eyes light like Christmas lights!!
Q. What have you learned from having adoption as part of your story?
How to love deeper and seeing both parts to the adoption process.
Q. What difference did Gladney make in your life?
I would be a complete mess if I wouldn't have found this amazing place, and the amazing family.
Q. What do you feel most proud of about yourself and about your child?
I am proud of my choice I made to give him a loving family [who] could love him unconditionally.
Q. What does motherhood mean to you, Jessie?
Motherhood means to me, I will always do what's right for my child no matter what!
Q. When someone asks you about adoption, what message do you share with them?
Adoption means a second family; means loving, caring, and means a village will be raising a child.
Thanks to Jessie for sharing her adoption story. We have even more adoption stories for you to read and watch.