Dallas is one of the largest cities in the U.S. It's a bustling place of business and entertainment as well as a striking display of metropolitan beauty. It's an exciting place to live and to visit, but if you are looking for Adoption Agencies in Dallas, you're probably not searching for excitement.
Making the choice to place a child for adoption is a beautiful and sacrificial decision. It's extremely responsible and loving, but it is stressful. In the midst of this challenging time, it is important to have people in your life who can make the world slow down for you. This can be a difficult thing to find in a place like Dallas where the activity never stops. It makes you wonder how calm and loving adoption agencies in Dallas could really be.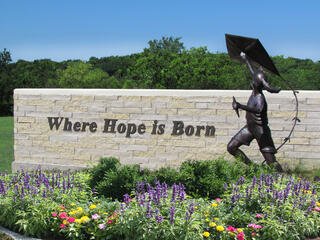 However, there is a place where you can find this calm and this peace. It's called the Gladney Center for Adoption. Gladney staff are equipped with the knowledge and experience to help you craft the perfect adoption plan for you and your baby, but it's their compassionate hearts that make the road through adoption a truly beautiful experience.
"The Gladney Center helped turn a scary and confusing time in my life into such a beautiful experience. They helped me place a little boy into a home where I know he is taken care of and loved. From the moment I called the hotline, I was never alone. My son is happy, healthy, and loved by more people than he knows." – Sarah, a birth mother
If you are considering placing a child for adoption, you can call the Gladney Center today to find out more about your options. In all the adoption agencies in Dallas, the people at Gladney are truly interested in your well-being, and they want to help you do what's right for you and for your baby.