Looking at a prospective adoptive family's adoption profile will give you a good idea of why they want to adopt your baby, what they're like, and what kind of life your baby will have with them as parents.
Meet Ryan and Sarah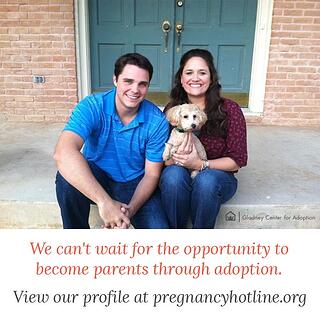 To Ryan and Sarah, adoption is a reflection of how God has loved them and has adopted them into His family. This is the love they want to share with your child. They even made a video as part of their adoption profile for you to get to know them better.
If you'd like to know more about this sweet couple, please contact one of our Options Counselors today! They are waiting to listen and to help.