An unplanned pregnancy can make every other part of your life completely confusing and chaotic. You may be thinking, "I just need someone to help me." Well we are here to tell you that there are adoption agencies in Amarillo TX that can help. We think the best agency is Gladney Center for Adoption.
You are in need right now. Food, shelter, clothing, a good job, education, medical expenses, etc. These are things that might be on your "needs list" right now, and that's why Gladney (an adoption agency in Amarillo Texas) has several programs designed to help women who have had the misfortune of being surprised by an unplanned pregnancy.
Food and Living Expenses. Laws vary from state to state with regard to how much and what type of financial assistance can be given. However, in most states Gladney is allowed to at least provide a stipend for food and living expenses to the girls we partner with. When you're trying to get back on your feet, this can be a valuable advantage.
Medical Appointments and Expenses. If you feel confused and overwhelmed by the number of doctor's visits involved in a pregnancy (much less the expense), take heart. When you partner with Gladney, we can help you with that. If you already have a doctor, you can still go to them, and Gladney will handle coordinating visits and filling out applications for Medicaid.

Getting Back on Your Feet. To Gladney, you're not just a name. You are family. And we believe in helping you through this unexpected challenge and then helping you some more. An options counselor will assist you in formulating a plan to accomplish your career goals through our Next Steps program, and then they will help you achieve the first few steps in that plan. This unplanned pregnancy wasn't what you wanted for your life, but we want to help you get what you do want.
Who knew there were so many adoption agencies in Amarillo TX that offered so much? If you are interested learning about the other ways Gladney can help you, call an options counselor today.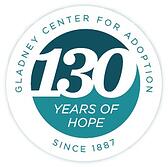 Gladney Center for Adoption
112 SW 8th Ave, Suite 301
Amarillo, TX 79101
806-410-3100