Are you looking for the best adoption agencies in Tulsa? You have several options. Did you know that one of those options for adoption agencies in Tulsa is Gladney? For 130 years, Gladney has been creating bright futures through adoption, and Gladney's foundation is built on a heritage of taking special care of both baby and mother. How does Gladney do this?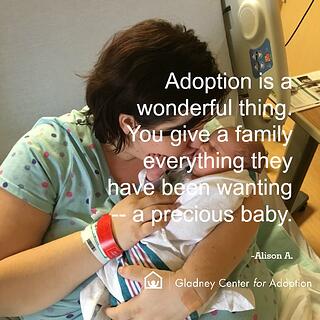 By assisting with medical needs. A pregnancy can involve lots of doctor visits, and those visits turn into lots of medical expenses. Not to mention that coordinating doctor appointments can be a difficult task in and of itself. When you partner with Gladney, we handle all of these concerns. If you choose to live in Gladney's Dorm, you will be able to benefit from other services such as sonograms and childbirth classes.
By handling the legal world of adoptions. Have you considered what forms and legal processes are involved in placing a child for adoption? What about lawyer fees? Fortunately, Gladney has a team of legal staff who specialize in handling the in's and out's of adoptions. If you choose Gladney, their legal team will ensure that the legal side of your adoption plan goes smoothly and that your desires for your child and yourself are met.
By helping with living expenses. Whether you choose to live in Gladney's state-of-the-art dorm or at home, Gladney recognizes that paying for a place to live can be a struggle, and they want to alleviate some of that burden for you. While every state has different laws, most states will allow Gladney to assist with pregnancy-related expenses.
Want to learn about Gladney's other services? Call our Oklahoma regional office today at 405-848-8435 or 800-452-3639. We're here to listen and to help.