The issue with this pregnancy being unplanned is that you weren't expecting it. You have plans and dreams for your life, and while you may want to become pregnant at some point, it wasn't your choice to become pregnant now. Or perhaps you already are a parent, and you are working hard as it is just to provide for the children you have. How does an unplanned pregnancy adoption work for you?
Adoption is a decision for your baby and yourself. If you are not in a position to provide for your child in the way you want to, adoption is an opportunity to offer your child something better–something you want to give them. But adoption is more. Adoption is a decision to give yourself the best chance as well. You deserve a chance to pursue your dreams.
During the adoption process, Gladney will support you. If you choose to partner with Gladney for your adoption, you will be given a choice of living arrangement, assistance with medical care, and free legal support and advice. Additionally, during your pregnancy free counseling and emotional support will be provided to you and other key people in your life who are affected by this decision.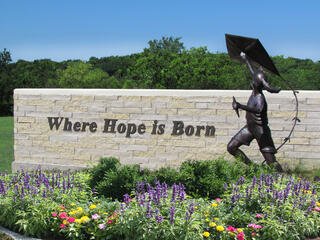 Your baby becomes a part of a special family, but so do you. At Gladney, you become a part of a much larger family–for life. Gladney will always be here to provide you with post-pregnancy counseling or to connect you to support groups of other women who have experienced what you've gone through. Gladney's Next Steps program will help you evaluate what you want to do in life. Whether you need help with resume writing, interview practice, or simply determining what type of training you need and how to get it, Next Steps is here for you.
Furthermore, if you choose to have post adoption contact, you will always be a part of your child's life in some capacity.
Still not sure if adoption is for you? Talk to an options counselor today. We're here to listen and to help.