Jessica. When Jessica was very young, her parents separated and went through a long and ugly legal battle before her father took custody of both her and her brother. Though her father tried to care for his children, he was never able to consistently hold a job, and Jessica's small family ended up homeless. After many years of this, Jessica's father decided he wanted something different and sent Jessica and her brother to live with their mother. Shortly after this, he committed suicide. Jessica's mom, who had struggled with addiction, ran off, and Jessica and her brother found themselves on their own, caring for themselves.
When the government realized that Jessica and her brother were not being cared for, they stepped in and placed both children in the foster care system. This was a horrible experience for Jessica. She spent the next four years moving from home to home and in the end lived with about 12-13 families. It was at this point that Jessica decided that she had had enough, and she moved out on her own again.
Jessica had big dreams for herself, and she wanted to pursue them. School had always been something she had found comfort in, and her life goal was to go to college and obtain a university degree. But at 17 years old, Jessica became pregnant. She began to reconsider her dream; she knew there was no way she could have this baby and still do all the things she wanted to do. That's when she found Gladney.
Jessica goggled "adoption" and found the Gladney website. As she sifted through parent profiles, she became enchanted with a sweet couple that had a great sense of humor, and she decided that she wanted them to raise her baby boy. Through the adoption process, Jessica found hope in the following:
"It was one of the hardest times of my life, but, at the same time, I was so excited for them. I was giving not just the baby but this family an opportunity. And I was going to give this baby a life I could never give him. I felt like everything was okay again. Like maybe the dreams I was ready to throw away and set aside– all of that didn't have to be. It was suddenly all there again and suddenly just up to me to choose it."
After the adoption, Jessica fulfilled her dream of going to college. Now as a student loving life at UC Berkeley, Jessica still believes, "This adoption process has not only given hope to my future for me to do everything that I want to do, but hope for Aaron, my son, and everything he's going to do."
**************
Melissa. Melissa is still not sure what led her down the path to addiction, but she knows that it was a terrible experience. Spending $100-250 a day on addictive substances, Melissa was unable to provide herself with a place to live. She found herself every night sleeping on a mat at a homeless shelter next to approximately 200 other people, and she hated it. She was alone and she was lonely.
When she found out she was pregnant, she was consumed with worry. She thought about not being able to give her child enough food, and she thought about her little one growing up in a shelter. The only vision she had for her future was bleak; any hope she had held onto that someday things might be better was snuffed out.
That's when she found out about the Gladney Center for Adoption. She was able to move into Gladney's dorm and she was given individual counseling weekly. After her pregnancy, Gladney helped her get back on her feet and enabled her to go back to school.
Melissa's takeaway from her experience with Gladney was this, "Not only did I give birth to a baby, but I gave birth to a whole new me. I'm able to go back to school and do the things that I've wanted to do. . . . I feel like I have a purpose now. I believe it was meant to happen like this because God has a plan for me and I wasn't meant to be on the street barely making it in a dark place in my life. I want people to know that Gladney helped save my life."
You can read more adoption stories by downloading our E-book.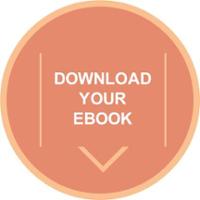 If you are pregnant and considering an adoption, we encourage you to talk to an options counselor.