Every adoption is a lifelong journey. Family for Life is about ensuring that Gladney's clients are cared for and supported through every step of that journey. The Post Adoption Support team brings together counseling and support resources to enhance the lives of all members of the Gladney family.
Our comprehensive and professional services extend far beyond the post adoption support required by law or offered by most other agencies. Most of these services are provided to our clients at no cost.
One of these services is to provide information about the Texas Voluntary Registry for birth parents, birth siblings, and adult adoptees. The registry is a way for contact between adoptees, age 18 or older, birth parents, and biological siblings in instances of mutual consent.
Sharing post adoption updates is an important service that Gladney provides to both the birth parent and the adoptive parents. We know how important it is for you to receive updates on the child you placed for adoption.
Request An Update
From Post Adoption
Hear From Other Birth Mothers
Check out Birth Mothers Amplified, a community where birth moms come together on podcast episodes and YouTube videos to share their stories, answer questions, and talk about adoption.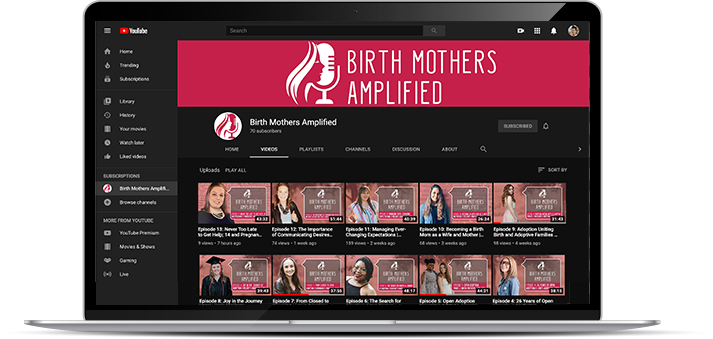 Share Your Adoption Story
We like to use stories and photos as a way to raise awareness about what adoption looks like today and show how adoption offers hope and changes lives. Your story matters to us and we want to listen.