With Gladney, when a mother places her child for adoption, she gets to hand pick parents for her baby. Each mother has a unique reason for choosing the parents she selects. Some mothers want their child to grow up with a family that reads a lot; other moms are looking for a family that lives in a small city and engages in a lot of outdoor activities. And then other women really want their baby to grow up in a bilingual family–speaking both Spanish and English.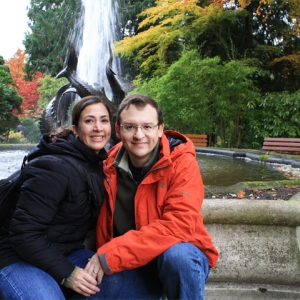 Are any of these things on your list? If they are, we might just have the perfect family for you: Diana and Alejandro. Diana and Alejandro met on a blind date at a lovely little coffee shop. They discovered they had tons of similar interests, and not too long after, they became engaged to be married! They were wedded only a few days after Christmas. Since then, Christmas has become their favorite holiday, and they always do lots of little things to make the whole holiday more special.
Diana and Alejandro enjoy many activities including attending symphonic concerts, cooking, and having friends over to visit. In their spare time, they love to travel, even if it's just a short way to go swimming at the beach. Diana and Alejandro are thrilled about being parents, and they are ready to give everything they have to help your baby grow into a unique, loving, and confident individual who has everything they need to follow their dreams.
You can learn more about Diana and Alejandro by visiting their adoptive parent profiles. Then reach out to our Options Counselors and talk about adoption services.