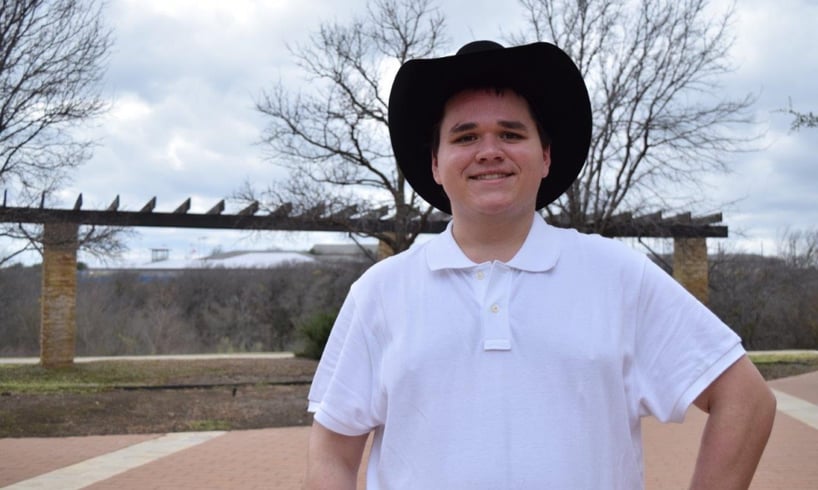 My name is Andrew and I am a birth father. I was born in Iowa City, Iowa and I was placed for adoption by my birth mother and then adopted by my mom and dad. They are the two most wonderful people I could have ever asked for. I love my mom and dad and I wouldn't be the man I am today if it were not for them.
Growing up I was always a follower and never a leader. I was bullied but never the bully, and even though most avoided me I would always try to make friends. I don't like to lose friends if I can help it, which brings me to my ex-girlfriend, Sasha. She is an amazing woman and is the mother of my baby. Here is our story. I had a good job and Sasha and I were doing really well. Things were going along just fine and then we found out we were going to have a baby. Of course thoughts went through my mind, such as wondering if it was mine, how this could happen, and why. Well, all these questions didn't matter because I was going to help raise this baby and nothing was going to stop me. That is what I was thinking at the time, but not what she was thinking.
One day I was over at her place and we were watching a movie. I was rubbing her belly and she rolled over and kissed me. It felt like we would stay together forever. I was happy. A few weeks went by and she called to say that she was moving to Texas and planning adoption for the baby. Of course I was in shock, and I couldn't figure out why she would do this. She wasn't going to take away the one thing I hold most dear to my heart, and that's family.
A few months later Sasha called and told me the Gladney Center for Adoption was going to call me. A few days later Gladney contacted me. Thankfully, my caseworker was a very patient and kind person. While we were on the phone I broke down crying, and bless her; she stayed on the phone with me the whole time.
On July 31st at about 10 o'clock at night I was hanging out with a buddy and I got a text from Sasha. I found out our baby was born 6 1/2 weeks early and two hours before my own birthday.
A few weeks later I left my home to see the baby. I drove 15 hours straight from Iowa to Texas. I saw Sasha and I gave her a hug and she took me to see my baby. She was so little, not even five pounds, and in an incubator. I was too tired to cry so I just looked at our baby, and the nurse asked if we would like to hold her. I held her and I said hello and then goodbye to my daughter. I went back to my hotel and a few hours later my phone rang and woke me up. It was my caseworker asking me to go to Gladney before I left to go back home. So I got dressed and headed to Gladney.
When I arrived at Gladney I met my caseworker and she had the friendliest smile, and her hug was the best thing ever. She invited me into her office and we sat down and talked about the drive and how I was doing and what my plans were. We talked a very long time, and then she told me something I will never forget.
My caseworker told me that the adoptive parents wanted to meet me. I couldn't believe it. I think I was in shock. Never in my wildest dreams did I think they would want to meet me. I have never been so excited and so nervous at the same time!
After I left the meeting, I went to a mall and found a Build-a-Bear store. I thought it would be nice to get a bear for the adoptive parents to give to my daughter. So I made the bear, and at Build-a-Bear you get to give the bear a heart. Well I took two hearts to make for my little girl and I put two hearts in the bear!
I drove to the restaurant. When I got inside, I turned and looked out the window and I saw him - my baby's adoptive father. I recognized him because my caseworker had given me photos of the family at our last meeting.
Time seemed to move in slow motion as they walked closer to the restaurants entrance. They walked in and then the three of us were only eight feet away from each other, staring at each other. My heart stopped and I was sweating buckets of water; I had never been so scared in my entire life. I had no idea what to expect.
The adoptive parents walked over and his wife gave me a hug. It was so warm and loving that I just melted and was able to hug her back. After that her husband extended his hand to shake mine and pulled me in to a hug as well. At that point I knew that this lunch was going to be okay.
Going in to this meeting I had no idea what to expect, but coming out I knew in my heart I did the right thing and would be able to leave Texas with no regrets. We were in the restaurant for a few hours, and they gave me a gift. The gift was a two-page letter telling me how happy they were to have met me and how blessed they were that I could bless them with a child. Of course the letter touched my heart very deeply and I broke into tears.
I let them know I had a gift for my baby girl. I got the bear and explained our family tradition. In my family when someone has a little girl we give her a bear, and with boys we give a toy.
After a while it was time to go and we took pictures and gave hugs and of course I was crying again, and they were too, and she tells me thank you. I said, "No, thank you, and thank you for making sure that my baby will have the best home ever." The way they hugged me and talked to me I can honestly say that I have no regrets about the adoption.
I hugged my caseworker then left to see my daughter one more time and kiss her. I hugged Sasha then left, leaving Texas and my baby behind.
"No, thank you, and thank you
for making sure that my baby
will have the best home ever."
When I returned home I went through some difficult times. I experienced a pretty deep depression but my family helped me get the help I needed.
I'm doing so much better now. My baby girl turned six months old and recently I got a call from Gladney and the adoptive parents asking if I could come up for a visit for our baby girl's adoption finalization. Of course I said yes.
I traveled with Sasha to Texas, and for 13 hours we drove and talked about the past. I hate to say it but Texas turned me into a cowboy. I ended up buying a new hat, boots, and a polo shirt before our visit at Gladney.
The next day I met with my new Post Adoption caseworker who was really cool, and she took me on a tour of Gladney. I saw my old caseworker and she smiled and gave me a hug and we caught up. I explained how I was doing and what had happened and she just smiled and said she was glad I was okay now. She also let me know that she is here for me and if I need any help processing my feelings to just pick up the phone and give her a call.
The adoptive parents arrived and they walked into the door with the baby seat, but I turned away because I wasn't ready to see her yet. I hugged the parents and when they hugged me again I just melted. I finally looked down as he pulled her out and I couldn't even cry because I was so happy. She was perfect. I smiled and let Sasha hold her first as I started taking pictures. I then got to hold her and take more pictures. I was in a very happy place. I also got to feed her for the first time and I loved it; she drank a whole bottle for me and it made me smile.
The Gladney Center for Adoption helped me when I didn't know I needed help, and they stuck with me when I know I needed it. It was the best thing to ever happen to me. I feel honored and humbled to be able to tell my story. As I type this my head is held high and I know my life is on track. One of my close friends told me that God has a plan and I'm seeing it now. I now have a path and I'm going to follow it.
I hope this story will help someone. Life is full of ups and downs, but it is how we deal with these ups and downs that define us as a person. If everything goes well then one day I will be able to see my little girl all grown up. I can't wait for the day she gives me a big hug in her arms.
ANDREW
"The Gladney Center for Adoption helped me
when I didn't know I needed help, and they
stuck with me when I know I needed it."
Speak To A Counselor